Couples Therapy & Marriage Counseling
Is Your Relationship Coming To An Impasse?
Do you wish that you could communicate your needs to your significant other more effectively? Has an affair or breach of trust created challenges in your partnership? Are you beginning to feel hopeless about ongoing problems in your marriage or relationship ever getting resolved?
You may feel as though you and your other half are talking past each other most of the time. Perhaps your marriage or partnership so frequently falls into negative patterns that you have simply grown used to fighting all the time and can't imagine anything different.  
It could be that symptoms of depression and anxiety have formed as a result of you feeling like your needs aren't being met in your relationship. You may feel lonely or hopeless about a future together. And maybe you even often become irritable when certain conversations come up, further cementing the tension in your partnership. 
When marriage or relationship problems accumulate, the potential for emotional distance and misunderstanding grows. And it can begin to feel as though you and your partner are living parallel lives that no longer involve one another. 
However, couples counseling offers you and your partner a neutral space to explore marriage problems so that you can determine, together, how to move forward in the relationship.  
Toxic Patterns Can Befall Any Partnership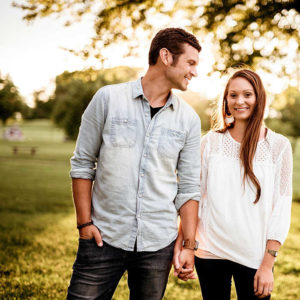 Relationship setbacks are just about as common as relationships themselves; we all encounter times when it is difficult to communicate or find common ground with our significant others. Unfortunately, this reality sharply contrasts what we may have expected when we signed up for a long-term commitment. 
Many of us were exposed to unrealistic portrayals of marriage from an early age, whether through overly simplified Hollywood storylines or the picture-perfect lens of social media. We all maintain ideas about what a healthy relationship should look like without accounting for the unique problems and circumstances that each couple faces. And though we may have convinced ourselves from the beginning that everything will be okay as long as we're in love, the reality is that marriage takes a lot of hard work and cannot survive on good intentions alone. 
The renowned therapist John Gottman has found that couples spend an average of six years fighting through their problems before seeking help. By then, it's almost a guarantee that negative patterns of communication and instances of stonewalling and mutual contempt have been established. And once a couple has settled into these patterns, it can be hard to feel motivated to work together in escaping them. 
A couples counselor, however, can teach you useful communication techniques while simultaneously offering a valuable perspective on the relationship. 
Couples Counseling Re-Establishes A Strong Foundation For Marriage
Many relationship problems stem from couples' tendencies to neglect an essential component of any healthy marriage, which is the friendship at the core of your bond with one another. Counseling will give you the opportunity to learn more about such fundamental aspects of your relationship and use interventions designed to strengthen your connection. 
Our therapeutic process will begin with a joint session during which you both will have the opportunity to introduce yourselves, share about presenting issues in the partnership, and identify goals for couples counseling. From there, I will meet with each of you for one individual session and ask you both to complete questionnaires that will serve as a guideline for treatment. We will then collaborate on a plan for counseling, determining the frequency of sessions and creating shared goals together. 
This intake process will hopefully serve as an effective and proactive first step, as creating common goals will be an ongoing objective throughout couples counseling. Using Gottman's Method for Couples Therapy, we will work together to understand and improve conflict-management skills, replace unhealthy patterns with positive ones, and create shared meaning from your experiences together. In addition, I may incorporate solution-focused and conflict-resolution therapies into our sessions while teaching mindfulness techniques that can help you to self-soothe and de-escalate during tense exchanges. 
John Gottman's approach to couples counseling has been validated by years of research, and I have witnessed first-hand how his principles can help to positively shift even the most challenging relationship dynamics. Using his method as a foundation for treatment, couples can learn to increase emotional intimacy, affection, and empathy, as well as rebuild mutual respect for one another. When both partners can achieve a nurturing fondness for each other, it's much easier to navigate challenges and overcome emotional gridlock. 
There is a reason you and your significant other ended up together. And though it may seem like it has been a long time since you felt the spark, couples counseling can make it possible to restore the trust, admiration, and healthy communication you once had with one another. 
Perhaps your marriage could benefit from counseling, but you still have some concerns…
I'm worried you're going to take sides on our marital issues during counseling. 
When it comes to couples therapy, the couple is my client—not the individual. As such, I aim to make the counseling environment an empathetic and nonjudgmental space where you can feel free to explore your relationship issues. We will address those issues together in a way that facilitates open and honest dialogue without any need for secrecy or blame. 
I don't want to feel pressured to stay in/leave the relationship. 
I approach couples counseling from the perspective that you're the expert on your marriage—not me. The counseling process is meant to help you both sort out your relationship issues in an honest, effective way and I am simply here to facilitate that process. Whether or not you decide to stay in the relationship, I aim to help you foster healthy communication and increase mutual respect. 
Our marriage problems seem too big to overcome—I just can't see how counseling can help us. 
If things are really challenging right now, what is there to lose? Counseling is not meant to force your relationship to work out, but it can provide clarity and help you to better understand both your and your partner's feelings. If it's decided that you need to part ways, you can exit the relationship with the peace of mind that you tried everything you could to make it work. 
You Can Learn To Confidently Navigate Relationship Issues 
If your partnership has come to a crossroads, couples counseling can provide you with a better understanding of what your marriage needs to move in the right direction. To schedule a free, 15-minute conversation to learn more about how I can help, call (616) 835-0215 or contact me via my site.     
Articles Related to Couples & Marriage Counseling
If your relationship isn't experiencing difficulties right now, you may wonder why in the world you'd go to couples therapy. After all, isn't that only for the tough times? Chances are couples...
read more