Finding Hope & Exploring Opportunities for Growth
Every day can present you with unexpected challenges and difficult situations, and there is only so much we can handle on our own before we need to ask for support. The good news is – I can help. I'm Olja Haglund, a therapist working with clients in Grand Rapids, MI to find the hope, peace, and opportunities to grow and lead a more satisfying life.
Developing Strengths, Understanding Life's Challenges & Becoming a Healthier You
You don't need a specific diagnosis, serious trauma, or other "big" problem to visit me for therapy. While I do help with these concerns, the majority of my clients visit me to work through the daily difficulties that weigh us down. From workplace stress and struggling relationships to finding a greater purpose, therapy can help you feel more satisfied and develop into the healthiest and most fulfilled version of you. In fact, a 2006 study found that therapy actually has comparable impact on blood pressure as hyper-tension medication.
Counseling is, truly, good for your health!
Meet Trusted Grand Rapids Therapist, Olja Haglund
As a therapist with more than 17 years of experience, I have had the opportunity to work with a diverse range of individuals who want to make changes, develop coping skills to heal from trauma, and generally lead more satisfying lives. I offer a safe space, free from judgement and stress where you can discuss your concerns and struggles, explore the things in life that give you joy, and start taking steps toward becoming your best self. My passion as a therapist is partnering with individuals to explore life's challenges and exceptional moments together in a one-on-one setting. I also work with couples for relationship and premarital counseling.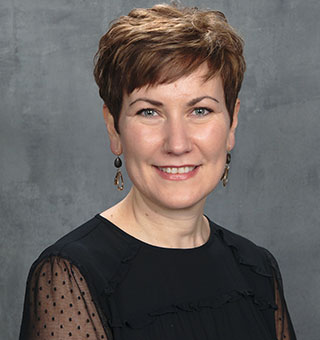 Counseling Services in Grand Rapids, MI
You don't have to just get by or suffer through difficult times in silence. Therapy can help you feel a little better in the most difficult times and develop the skills you need to deal with the struggles of daily life. From the biggest moments to the daily stresses, therapy can keep you feeling stable and satisfied.
Get Started with a Phone Consultation
If you're interested in learning more, let's get started with a 15-minute phone consultation today. You can use my contact form or call the office to set up this consultation. If you do not reach me via phone, please leave a voicemail, and I will be in touch within 24 hours.