Therapist
About Olja Haglund, LMSW, CAADC, ACSW
I'm Olja Haglund, a licensed master social worker (LMSW) and certified advanced alcohol and drug counselor (CAADC) in Grand Rapids, MI.
Since 2003, I've offered individual, couples, family, and group therapy sessions in a variety of settings working with diverse populations. This work has helped me to grow and feel fulfilled as a person. It is my passion to partner with individuals who want to make changes, heal following difficult experiences, and those who want to grow into healthier, more satisfied versions of themselves.
As a therapist with a multicultural background, I work hard to create a comfortable, stress-free environment where clients from all ethnicities, religions, and cultures feel comfortable talking and doing the work of therapy without fear of judgement. Instead,
I partner with clients to achieve specific goals, make changes, and develop coping skills that make life easier to live authentically.
Master of Social Work (MSW) Degree: Advanced Generalist Program/School of Social Work at Grand Valley State University in Grand Rapids, MI
Bachelor's Degree: Major: Teaching and Education – Minor: Foreign Languages at Fan S Noli University, Korca, Albania
Licensed Master Social Worker (LMSW)
Certified Addiction Specialist (CAADC)
National Association of Social Workers (NASW), Current member
Association of Certified Social Workers (ACSW), Current Member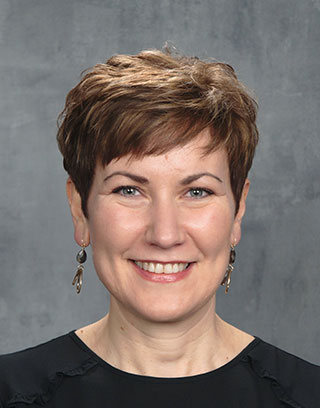 For more than 20 years, I have conducted therapeutic services to assist and empower clients to meet their needs in outpatient, inpatient, medical, and private practice settings in Montcalm, and the Grand Rapids area. I am an empathetic therapist with a strong sense of boundaries clients appreciate.
My extensive training has enabled me to work directly with clients in a variety of situations to analyze, provide expertise on modalities, and deliver treatment options resulting in successful outcomes. My strong clinical experience and in-depth knowledge of methods for treatment along with my diverse background and multilingual abilities has enabled me to establish solid relationships with diverse client groups such as individuals, couples, and groups. Treatment provided enables individuals to identify personal conflicts, problem solve and accomplish personal goals empowering them to achieve the best quality of life they can.
In addition, I have provided consultation, support, and supervision to MSW students and young professionals seeking to take the next step in their careers.