Couples Therapy & Marriage Counseling
Even the best and healthiest partnerships will have some ups and downs.
At any stage in your relationship, couples therapy in Grand Rapids, MI can offer you and your partner support and guidance to improve your communication, build healthier intimacy bonds, work through tough situations, and grow together.
I'm Olja Haglund, a therapist working with individuals and couples in the Grand Rapids area to lead stable, fulfilling lives both as individuals and as part of a couple.
You can keep reading to learn more about couples therapy and marriage counseling here, and if you have more questions for me, I'd be happy to hear from you.
Does Couples Therapy Help?
Couples counseling has some interesting statistics. For instance, the research indicates that those who complete premarital counseling have somewhere between 25 and 50% greater marital success rate. Those couples who seek counseling at the first signs of a problem are likely to have better chances to repair their relationships than those who have been struggling for a year or longer without intervention. If you and your partner are both committed to working through problems and repairing intimacy bonds, couples therapy can be very affective. Some of the ways that couples therapy can benefit your relationship include:
 
Developing healthy and supportive conflict resolution skills.
Communicating clearly through open, honest, kind discourse with the goal of growing closer together.
Overcoming old conflicts that seem to be haunting your relationship.
Renegotiating your commitment and restoring healthy intimacy bonds.
Planning for a healthy, lasting marriage through premarital counseling sessions.
Repairing injuries from painful experiences like infidelity.
Helping couples who are bringing two families together to understand, plan for, and meet the challenges of blended families.
Processing the emotions surrounding the end of a relationship in order to move on, which can be especially beneficial if separating partners will co-parent children.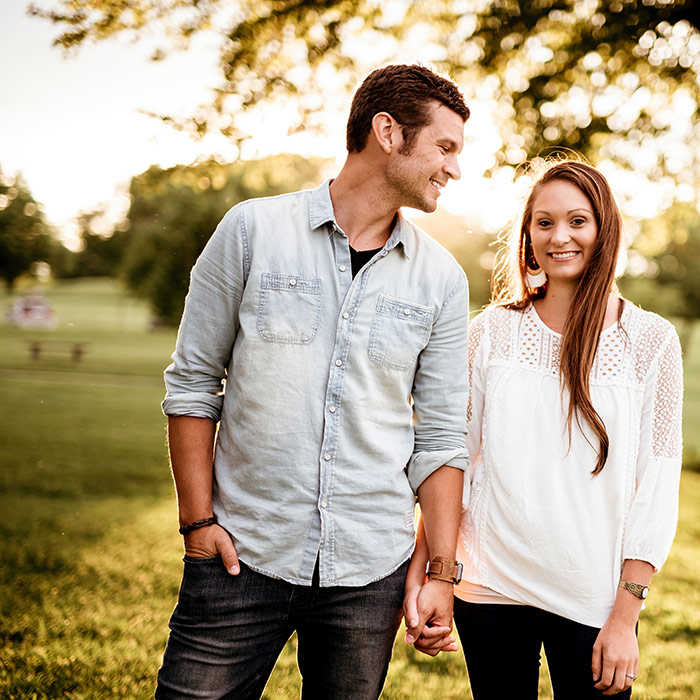 How Does Couples Therapy and Marriage Counseling Work?
Like individual counseling, couples counseling sessions make use of traditional talk therapy methods. Together, you, your partner, and I will talk about your reasons for visiting me, create a plan to achieve goals, talk through conflict, develop communication skills, and make progress toward a more stable relationship. In addition to counseling sessions with both partners present, I may also want to schedule one-on-one sessions. This ensures that each person's thoughts and feelings are heard, so we can make good progress during couples sessions.
Should My Partner and I Consider Couples Therapy?
The couples who visit me give a wide range of reasons for scheduling their couples counseling sessions, but in most cases, couples schedule therapy sessions for one of the following three reasons:
Premarital Counseling
Getting married or committing to a partnership is a big step, and premarital counseling can help you and your partner to go into your relationship committed and on the same page. Premarital counseling gives you and your partner the opportunity to talk through some of the major marital conflict initiators like financial planning, having children, making living arrangements, and talking about the in-laws. It can be very helpful to discuss these potential issues before they can negatively impact your relationship.
Conflict Resolution
Everything you do seems to make your partner mad. All you can think about when you look at your partner is how unhappy you are in the relationship. The most minor irritation now seems to lead to a full-fledged shouting match. If any of this sounds like your relationship, it might be time for couples counseling. Even the healthiest and most satisfying relationships go through difficult times, and you may find yourself living with old resentments that have festered and poisoned your once happy union. There are better ways to deal with conflict. You don't have to feel like you're walking on eggshells or always fighting. In couples counseling, we can talk about developing skills to deal with conflict, restore intimacy bonds, and repair you damaged relationship.
Sustaining Healthy Relationships
In the beginning of your relationship, everything was so good. You and your partner were happy, worked well together, communicated clearly, and felt fulfilled. Now, things are fine. You aren't very happy. You aren't very sad or mad or worried. You're just okay, but what happened to the great relationship you started with? Don't worry, it's still there. What many couples don't realize is that the happy, thriving early years of relationships actually took a lot of work. You're constantly getting to know more about your partner, sharing more about yourself, planning for the future, and growing together. Then, you reach a point where that doesn't seem necessary anymore, but without continual care, your relationship can start to feel less satisfying. Couples counseling can help you keep that spark you felt in the early part of your relationship no matter how long you've been together.
Articles Related to Couples & Marriage Counseling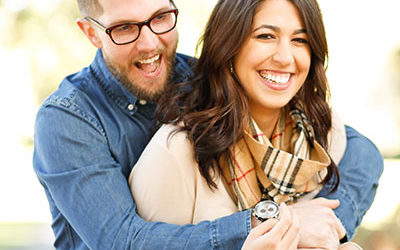 Our relationships with others are arguably the most important things in our lives. We thrive on connection and closeness. Friends and family give our lives meaning. They're there for us (hopefully)...
read more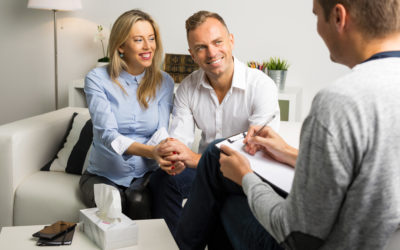 Premarital counseling isn't something that you have to do. Still, most pastors that agree to officiate your service will ask that you participate in a few counseling sessions. And that's where we...
read more