Substance Use Disorder Therapy
Substance use disorders impact millions of people in the U.S., but only 10% of individuals ever seek treatment for addiction. Additionally, 20% of people with mood disorders like anxiety or depression also have a substance use disorder. With statistics like these, it's no surprise that helping people better understand substance use disorders is an important part of my therapy work. I'm Olja Haglund, a therapist in Grand Rapids, MI, with nearly twenty years of experience. If you want to make changes in the way you use or think about substances, working with me for substance use therapy in Grand Rapids, MI can help.
What are Substance Use Disorders?
Substance use disorders, or simply addictions, are conditions that cause people to become dependent upon alcohol and/or drugs to achieve specific ends – pleasure, freedom from discomfort, or numbness to overwhelming emotions. Those who are addicted to substances, may continue to use drugs or alcohol even if they cause danger to the individual's health or safety.
How Do Substance Use Disorders Impact Daily Life?
Substance use disorders can impact a person's life in a multitude of ways, including:
Feeling an intense desire to use a drug frequently, often several times a day
Inability to concentrate due to the need to use
Using more of the substance or using more often to achieve the same results
Purchasing drugs or alcohol even if you can't afford them often through illegal or dishonest means
Failing to complete daily tasks or keep obligations
Avoiding friends or loved ones and skipping out on social engagements
Continuing drug use despite associated problems with health or safety
Expending increasing amounts of time on seeking drugs
Unable to stop using the drug and/or experiencing withdrawal symptoms related to cessation
Will Visiting a Therapist Help with Substance Use Disorder?
Addiction is a complex disease that impacts the way you think, feel, and act. When you make the decision to get sober, you will need to create a support team that may include supportive friends and family members, group therapy and/or sobriety support groups (like narcotics anonymous or alcoholics anonymous), and therapy.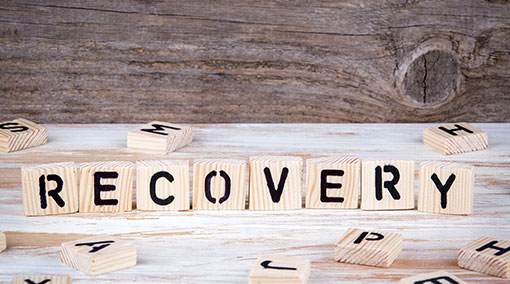 As part of a recovery plan, substance use disorder therapy in Grand Rapids, MI can help individuals who are struggling with addiction to:
Recognize and avoid or cope with triggers that increase risk for relapse
Develop coping skills to deal with cravings
Create plans for how to handle workplace issues, relationship complexities, and other difficulties related to addiction
Come up with a plan to handle relapse if it occurs
Get Started with a Phone Consultation
If you're interested in learning more, let's get started with a 15-minute phone consultation today. You can use my contact form or call the office to set up this consultation. If you do not reach me via phone, please leave a voicemail, and I will be in touch within 24 hours. 
Articles Related to Substance Use
No Results Found
The page you requested could not be found. Try refining your search, or use the navigation above to locate the post.